Policies and Procedures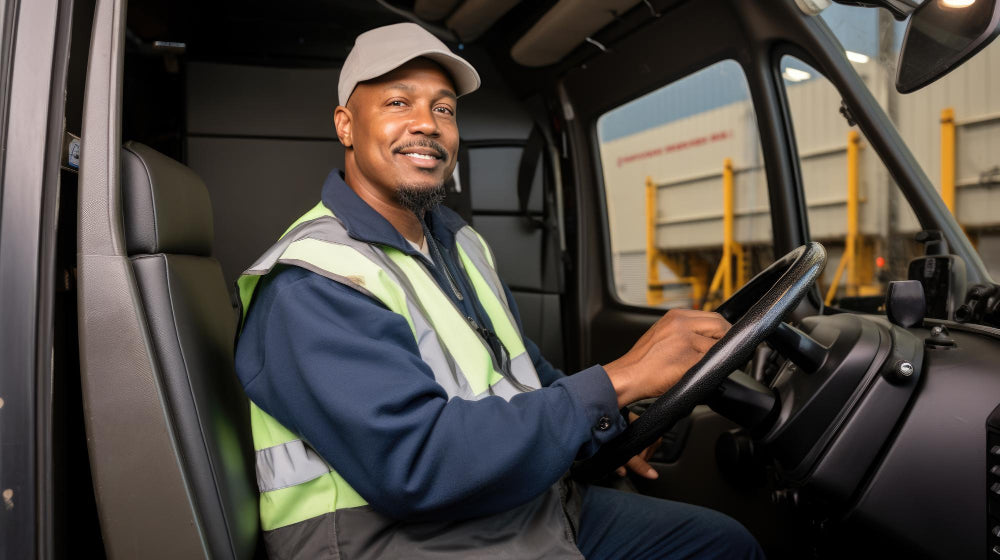 Return Policy

1) No Return or Exchange Can be Made After Fourteen (14) Days of Original Purchase Date.

2) No Return or Exchange Without the Original Invoice.

3) Returned Items Will Only be Accepted in its Original Package And in Original Condition.

4) No Return or Exchange on Electrical Parts or Power Steering Pumps.

5) No Return or Exchange on Items that are Damaged or Deemed as Installed.

6) No Cash Refund will be made from Cheque and or Credit Card Payments.

7) If there is an Authorized Refund, the Payment Will be Disbursed in the Form of a Company's Cheque and Made Available Within 3-5 hours.

8) No Refund or Exchange on Items Cut to Customers Specifications Such as Pipes, Hoses, Wires etc.

9) No Warranty on Items Which have Not been Fitted to The Designated Application as Stated by Manufacturers.

a. These include: Clutch Kits, Turbo Chargers, Air bags etc.

b. Application Details Must Be Verified Before Making Purchase.

10) A 50% Deposit is Required for Special Orders and There is No Return on Special Order Parts.

11) No Return or Exchange on Sale Items. All Sale Items are Considered Final.

12) Replacement of Items Covered Under Any Warranty is at The Sole Discretion of Louis Industrial (LIG) and its Manufacturers.

Cancellations

If you are not satisfied with your order, you may be entitled to cancel your order or to return the items and obtain either a refund or exchange of your purchase subject to the following terms and conditions:

 

You may cancel your order any time within 24 hours of placing the order. Once the item has been ordered and payment processed, LIG will hold the order at our location for pickup for a maximum of ten (10) days from the date of purchase as stated on your order confirmation. If your purchase is not picked up within this time, LIG reserves the right to either contact you to request pickup or to cancel your order and issue a credit to your account.
Privacy Policy

Louis Industrial (LIG) is committed to maintaining robust privacy protection for its users. Our Privacy Policy discloses the privacy practices for louisindustrial.com. It is designed to help you understand how we collect, use and safeguard the information you provide to us and to assist you in making informed decisions when using our service.

 

INFORMATION WE COLLECT

We collect Non-personal and Personal Information. Non-Personal Information includes information that cannot be used to personally identify you, such as anonymous usage data, general demographic information, referring /exit pages and URL, platform types, preferences that you may submit and preferences that are generated based on the data you submit and number of clicks.

We use your Non-Personal Information to help us improve our Service and customize the user experience. We also aggregate Non-Personal Information to track trends and analyze use patterns on the Site. This Policy does not limit our use or disclosure of non-personal information and we reserve the right to use and disclose such non personal information to our partners, advertisers and other third parties at our discretion.

Personal information includes your name and emails which you submit to us through the registration for our newsletter or in placing an order.

LIG may use your personal information to do the following-

(a) personalize this website for you

(b) enable your access to and use of this website

© send products to you that you may wish to purchase

(d) send to you statements and invoices

(f) collect payment from you

(g) send you marketing communications such as our leaflets

(h) to contact you with responses to questions

(i) get feedback from you

(j) provide technical support if required.

 Of note except as stated in this Privacy Policy, we do not sell, trade, rent or otherwise share for marketing purposes your Personal Information without your consent. We do share your Personal Information with vendors, suppliers who are performing services for the Company, such as the servers for our email communications who are provided access to users email addresses for purposes of sending emails from us. These vendors use your Personal Information only at our discretion and direction and in accordance with our Privacy Policy.

In addition to the disclosures reasonably necessary for the purposes identified elsewhere LIG may disclose your Personal Information to the extent that it is required do so by law, in connection with any legal proceedings, and in order to establish exercise or defend its own legal rights.

In the event that LIG undergo any type of business transaction such as merger, acquisition or sale of all or any portion of our assets, your Non-Personal and Personal information may be among the assets transferred. You acknowledge and consent that such transfers may occur and are permitted by this Privacy Policy and that any acquirer of our assets may continue to process your Non-Personal and Personal Information as set forth in this Privacy Policy. If our information practices change at any time in the future or is updated or a new version of this Policy is posted, we will post the policy changes to the Site.

YOUR RIGHTS

You reserve the right at any time to prevent us from contacting you for marketing purposes. When we send such communication, you can opt out of any further marketing communications by following the unsubscribe instructions provided in each promotional email.

LIG reserves the right to change or review or add changes to this Policy at any time and if our information practices change at any time in the future or is updated or a new version of this Policy is posted we will post the policy changes to the Site and you can opt out of the new information practices or Policy. We will notify you of any significant changes such as a new version being posted by placing a prominent notice on our Site. We suggest that you visit the Site and App and this Privacy page periodically for updates and if you are concerned about how your information is used.

HOW WE PROTECT INFORMATION

LIG will take all reasonable technical and organizational precautions to prevent the loss, misuse or alteration of your Personal information.

LIG will store all of your Personal Information on its servers. And all information provided will be protected by encryption technology and all appropriate technology.
Shipping Policy

ONLINE WEB STORE DELIVERY

LIG will deliver all approved web purchases within three (3) business days.

Web purchases will either be approved or rejected within two (2) business days of order confirmation.

Normal delivery will be effected between 5 to 7 days.

 

In Person Delivery:

Not all purchases will be eligible for LIG delivery; some will require in-store pickup.

Upon approval of the web purchase, we will contact you via telephone to finalise the following:

 

➢    Item(s) selected for delivery.

➢    The name and contact number of the person receiving your purchase if not you. (This person must

         be at least 18 years old)

➢    Delivery address, where applicable.

➢    Cost, Method, Date, and time of delivery.

 

Please note that delivery dates are subject to change due to matters outside of our control such as acts of God, strikes, lockouts and supplier delays.

 

In-Store Pickup:

 

Upon approval of the web purchase, we will contact you via telephone to finalise the following:

 

➢    Item(s) selected/identified for in-store pickup.

➢    The name and contact number of the person picking up your purchase. This information must be  

         emailed to us from same account, that was used to do the purchase.

➢    The person picking up must carry their valid government issued photo identification.  

 

Kindly Note: Delivery is available in Jamaica ONLY
Payment Methods

We accept by way of cash, debit, credit, wire transfers and managers cheques.
Committed to Excellence. Committed to You.